---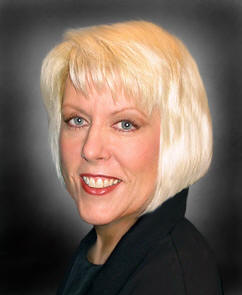 about the artist...
Iowa-born artist Linda Eddy has worked for many years in the graphic design field producing award-winning work for print, newspaper, magazine and television.
An avid conservative, Eddy's political cartoons are created for www.iowapresidentialwatch.com and seen regularly on numerous conservative websites and blogs. She is also the webmaster and artist for the website www.bootmurtha.com.
Eddy's art has captured some of the most famous faces in politics today and is among the most circulated on the Internet. Her work has been requested for use nationally and internationally, including the London Sunday Telegraph Times and
YahooNewsFrance.
During the 2004 Presidential Election, two Vietnam Veterans groups – Vietnam Veterans for the Truth and Swift Boat Veterans for the Truth – used Eddy's artwork.
FoxNews and Rush Limbaugh used her graphic of the now infamous John Kerry's Band of Brothers Vietnam photo farse. The Iowa Republican Party features her Gov. Tom Vilsack artwork on their experience.tripster.ru website.
Six of Eddy's cartoons (see below) were selected for the 2004 "Democracy in America" exhibit at Arizona State University in Tempe – which ran during the last presidential debate there on campus. Her works joined those of 38 other artists, including: Norman Rockwell, Roy Lichtenstein, Thomas Nast and two-time Pulitzer Prize winner Paul Szep of the Boston Globe.
click on each to enlarge
click here to see some of Linda's caricatures
click here to see Linda's cartoons for IowaPresidentialWatch
Linda Eddy's original acrylic paintings:
click on each to enlarge

Red Wagon
18" x 24" acrylic on canvas

Pope John Paul II
24" x 48" acrylic on canvas

Victory
26" x 36" acrylic on canvas

Linda's artwork is available on t-shirts, buttons, bumper stickers, mugs, caps & more at: