Dec. 19, 2007
based on the following news story:
WHOA, BILL !, says elder Bush, nixes Clinton trip idea
George H.W. Bush has shot down his successor Bill Clinton's idea of a diplomatic mission under a Hillary Clinton presidency...
The move came one day after Bill Clinton made the suggestion on the campaign trail in South Carolina...
In a statement sent to CNN Tuesday afternoon, former President Bush's chief of staff Jean Becker said that he "wholeheartedly supports the President of the United States, including his foreign policy. He has never discussed an 'around-the-world-mission' with either former President Bill Clinton or Sen. Clinton, nor does he think such a mission is warranted since he is proud of the role America continues to play around the world as the beacon of hope for freedom and democracy.
Our political artist is Linda Eddy. Her original artwork is available
on t-shirts, buttons, bumper stickers mugs, caps and more at: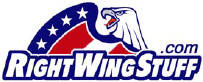 or visit her own online shop: