February 5, 2005
Sen. Harry Reid (and Rep. Nancy Pelosi) gave the Democrat response to
President Bush's State of the Union Address this week. After a stunning
Bush victory last Nov. 2nd, and a stunningly high turnout of voters in Iraq
just last Sunday, Reid doggedly insisted: "what we saw and heard tonight
was a little like that movie, "Groundhog Day." The same old ideology
that we've heard before — over and over again."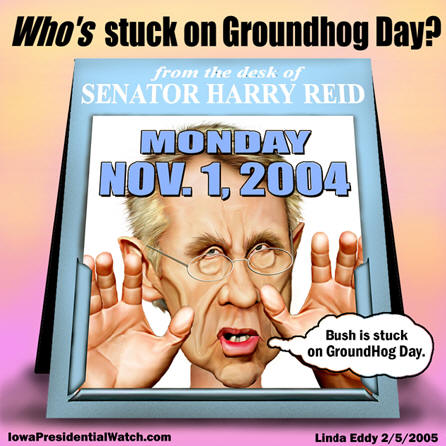 our political cartoonist Linda Eddy is the exclusive artist
for top online conservative shop RightWingStuff.com :