Jan. 19, 2008
based on the following news story:
Hillary talks about Monica Lewinsky
Asked by Tyra Banks whether she was embarrassed by Clinton's relationship with Monica Lewinsky, which eventually led to his impeachment, she said "sure, all of that."
"The momentary feelings -- you are mad, you are really upset, you are disappointed, all of that goes through your mind.
"I have found you really shouldn't make decisions in the heat of those moments."
..."I never doubted Bill's love for me, ever"
Our political artist is Linda Eddy. Her original artwork is available
on t-shirts, buttons, bumper stickers mugs, caps and more at: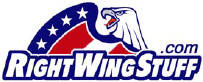 or visit her own online shop: