Jan. 29, 2008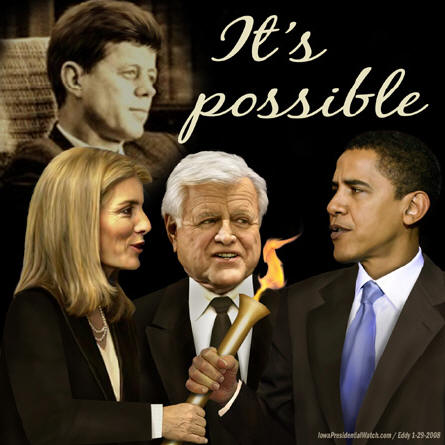 based on the following news stories:
Ted Kennedy backs Obama for president

speech transcripts
Sen. Edward M. Kennedy endorsed Barack Obama for the Democratic presidential nomination on Monday as a "man with extraordinary gifts of leadership and character," a worthy heir to his assassinated brother.
"I feel change in the air," Kennedy said in prepared remarks salted with scarcely veiled criticism of Obama's chief rival for the nomination, Sen. Hillary Rodham Clinton, as well as her husband, the former president. ... The Clinton campaign launched a last-ditch effort over the last few days to stop Kennedy's move, orchestrating a flood of phone calls to Kennedy from sources ranging from union chiefs to his Massachusetts constituents. The former president also called Kennedy in a vain attempt to keep him out of the race, a source familiar with the conversation said.

Caroline Kennedy endorses Obama
[from her NY Times OpEd piece]
... "Over the years, I've been deeply moved by the people who've told me they wished they could feel inspired and hopeful about America the way people did when my father was president. This sense is even more profound today. That is why I am supporting a presidential candidate in the Democratic primaries, Barack Obama.
Our political artist is Linda Eddy. Her original artwork is available
on t-shirts, buttons, bumper stickers mugs, caps and more at: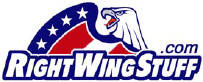 or visit her own online shop: