Jan. 24, 2008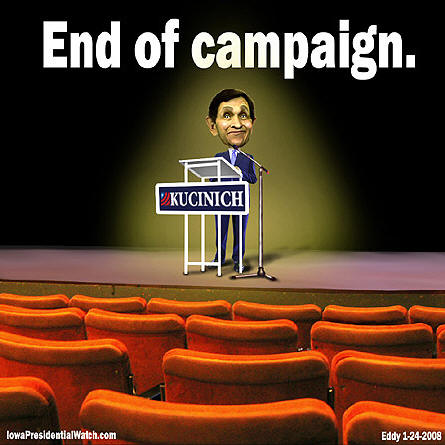 based on the following news story:
Kucinich abandons White House bid
Dennis Kucinich is abandoning his second, long-shot bid for the White House as he faces a tough fight to hold onto his other job—U.S. congressman.
In an interview with Cleveland's Plain Dealer, the six-term House member said he was quitting the race and would make a formal announcement on Friday.
"I will be announcing that I'm transiting out of the presidential campaign," Kucinich said. "I'm making that announcement tomorrow about a new direction."
Kucinich has received little support in his presidential bid; he got 1 percent of the vote in the New Hampshire primary and was shut out in the Iowa caucuses although he has a devoted following.
Kucinich, 61, is facing four challengers in the Democratic congressional primary March 4, and earlier this week he made an urgent appeal on his Web site for funds for his re-election. Rival Joe Cimperman has been critical of Kucinich for focusing too much time outside of his district while campaigning for president.
Our political artist is Linda Eddy. Her original artwork is available
on t-shirts, buttons, bumper stickers mugs, caps and more at: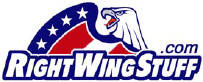 or visit her own online shop: