Feb. 7, 2008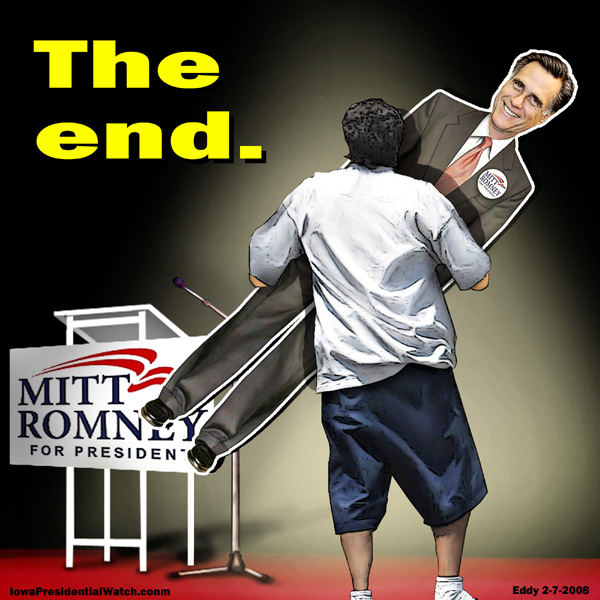 Romney quits race, eyes 2012
The presidential race Mitt Romney planned for years crashed to a halt Thursday, stopped in its tracks by the surprisingly durable John McCain campaign and by Romney's failure to quell concerns about his shifts on key issues, his political persona and his Mormon religion.

Making the dramatic announcement at the annual Conservative Political Action Conference at a Washington hotel, Romney clearly hoped to preserve the goodwill of his party for another possible bid in 2012. He intends to run again in four years, according to a senior member of his inner circle.
"He should be president. 2012," the confidant e-mailed after talking to Romney.
Our political artist is Linda Eddy. Her original artwork is available
on t-shirts, buttons, bumper stickers mugs, caps and more at: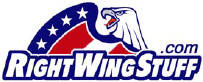 or visit her own online shop: