Jan. 11, 2008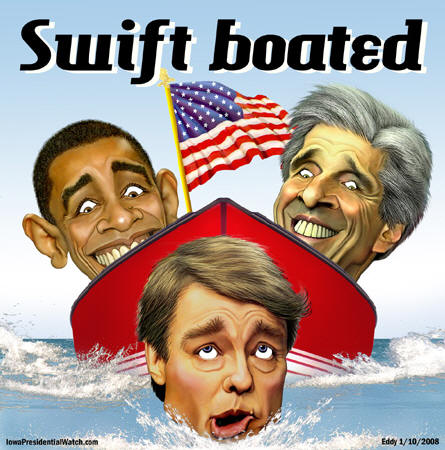 based on the following news stories:
Kerry slaps Edwards with Obama endorsement
The endorsement is widely viewed as a slap at former North Carolina Sen. John Edwards, who was Kerry's 2004 running mate. The pair were considered a bad match by many observers, including some who felt Edwards never subordinated his own political ambitions to the Kerry campaign.
A stab in the back for John Edwards
Edwards made no secret of the fact that he felt Kerry had wimped out in the face of those swift boat attack ads during the summer of 2004. But yesterday, he held his tongue and issued a gingerly worded statement acknowledging his ex-partner's decision to back the other "change agent." "Our country and our party are stronger because of John's service and I respect his decision." Sure he does.
Our political artist is Linda Eddy. Her original artwork is available
on t-shirts, buttons, bumper stickers mugs, caps and more at: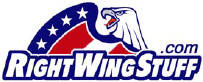 or visit her own online shop: